Pollution Control Board ( PCB ) Compliances
Envicare has started with value added services in Pollution Control Board (PCB) compliances work which shall enable end user for getting services under one roof. The services are as under :
Environmental Clearance (EC) work
Environmental Audit
Consent to Establish and Consent to Operate
Environmental Statement (ES)
Air Pollution Monitoring
Water, Waste Water and Soil analysis
Statutory periodical submission - Water Cess report,Form IV - Under Hazardous Waste Rule 2008,Form V as per EPA guidelines.
Environmental Impact Assessment
Waste Handling Authorization - Hazardous, Biomedical, e-waste
Personal Training
Treatability Studies and Feasibility Report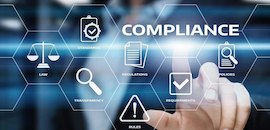 Manufacturer, Supplier, Exporter of
We are solution provider company in water and waste water treatment and majorly we serve our products for customers in National : Maharashtra, Delhi, Chennai, Kolkata, Bangalore, Karnataka, Madhya Pradesh, Gujarat, West Bengal, Assam, Odisha, etc International : Dubai, Oman, Saudi, Ajman , Mauritius, Madagascar, Bangladesh, Ethiopia, Malaysia, etc.