Water Treatment Plants, Industrial, Domestic Water Treatment Plant, Turnkey Projects, Manufacturer, Supplier, Exporter, Design, Erection, Commissioning, Services, Pune, Mumbai, Maharashtra, India
Water Treatment Plants
Envicare's - WTP & Water Softening Plants:
We are Manufacturer, Supplier, Exporter of water Treatment Plants (WTP) Industrial Automatic / Manual Water Softeners. Water is considered 'Hard' when it has excessive levels of Calcium and Magnesium dissolved in it. The Borewell water and well water are the main sources of hard water.
Envicare's eSOFT Series - Water Softening Plants are designed to produce soft Water to suit for various applications. The soft water is of consistency quality with low residual hardness throughout the service cycle. The high synthetic resin is used to exchange Sodium ion with hardness forming Calcium and Magnesium ions.
After producing desired output, the resin is regenerated (Regeneration Process) with simple salt, Sodium Chloride (NaCl) solution after which unit will be again ready to deliver next batch. These units are easy to operate, no any skilled manpower requirement and almost maintenance free. The regeneration process can be placed Manual and Automatic.
These models are available to produce various capacities from 0.5 m3/hr to 25.0 m3/hr.( Please check the list as attached below). The difference between these models is in the capacity of the resin used for each model.
Water Softener Types:
• Resin based Softeners :
These most popular water softeners are utilising the Sodium based Resin as the main softening agent to remove the hardness from water. Available in Manual and Automatic regeneration mode. These systems works well at Hardness between 300 to 600 ppm. Above this limit it won't work efficiently.
• Membrane based Softeners :
The RO ( Reverse Osmosis) membranes are used to remove the hardness from water. The removal of other unwanted minerals from water is the best aspects of these systems. It's very good option when the Hardness of water is more 600 ppm
Typical Flowsheet Diagram of the System: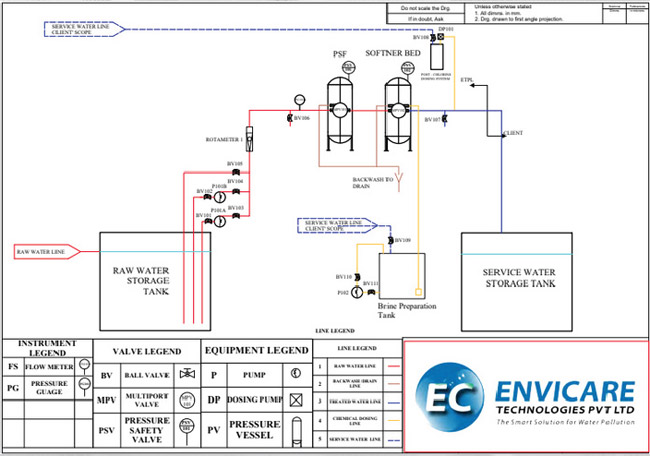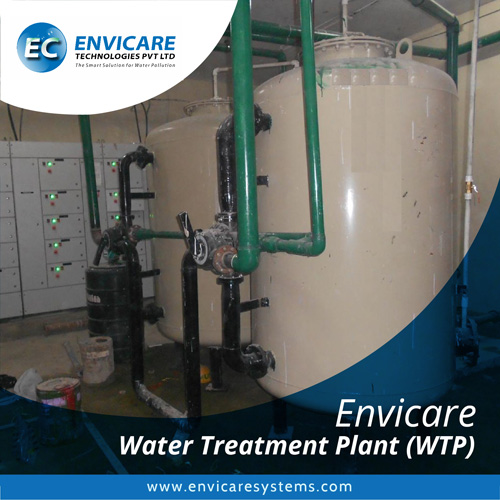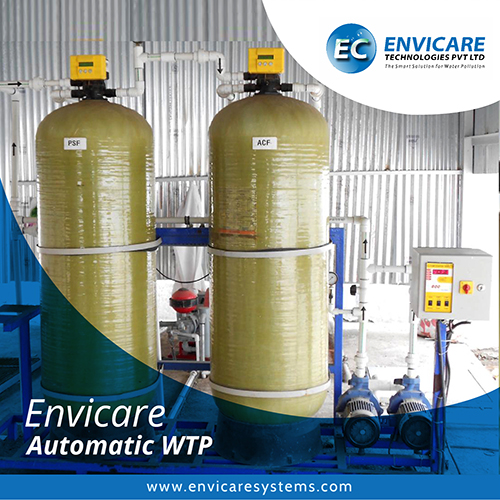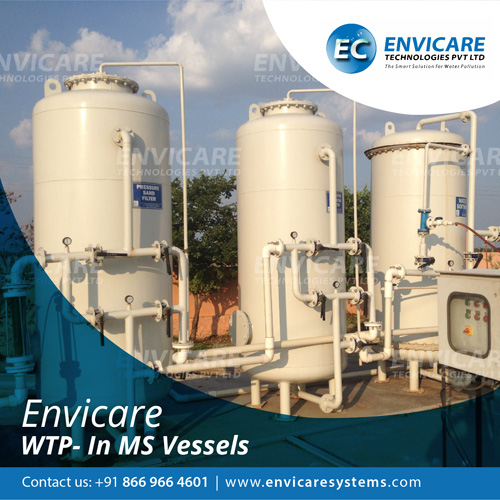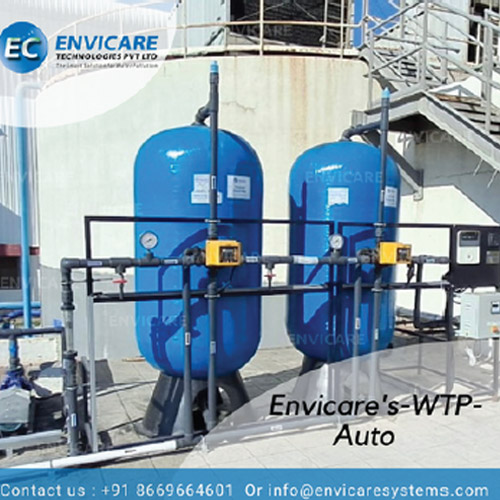 ---
Features

Anticorrosive Vessels - FRP/ MSEP- Long Life and less maintenance
Manual and Automatic regeneration- Options to suit your budget
User Friendly- Manual and Auto Regeneration-No need of any skilled manpower
Remote Monitoring Feature available - No need of any skilled manpower
Require Less space - As small as - 1M x 1M - No worry where to install
Low power consumption almost NIL - Not to worry about heavy light bills
Light weight - Easy to transport and shifting from one place to another
Advantages:

Health benefits like - Reduction in Hair Loss, Reduction in Soap and detergents
No stains on the cloths and utensils.
Reduction of scales in pipe and heating systems.
Geysers and heating elements life increases.
Low blow down for Boilers- Reduction in breakdown and maintenance cost
Low scaling in Cooling towers.
Great heat transfers - So reduction in electrical consumptions.
Applications:

Society's , Bungalow's and Housing complexes
Hotels and Restaurants
IT Companies
Solar Heating System - Feed Water
Boiler, Cooling Tower Make-Up.
Hospitals, Hotels, Laundries etc.
Food processing.
Chemical & textile mills.
Power plants.
Ice plant.
Dyeing processes
Pharmaceutical industries
SR No
SELECT THE MODEL
Resin
Volume
SIZE ( DIA x HEIGHT in MM )
Min. FLOWRATE ( M3/Hr )
MOC
OBR* @
500 PPM HARDNESS ( LIT )
1
eSOFT - 15
15
200 x 450
0.50
FRP
1410
2
eSOFT - 30
25
200 x 800
0.80
FRP
2350
3
eSOFT - 50
50
250 x 1350
1.00
FRP
4700
4
eSOFT - 80
75
300 x 1200
1.20
FRP
7050
5
eSOFT - 100
100
325 x 1350
1.50
FRP
9400
6
eSOFT - 140
125
350 x 1625
2.50
FRP
11750
7
eSOFT - 180
175
400 x 1625
3.00
FRP
16450
8
eSOFT - 250
240
450 x 1625
3.50
FRP
22560
9
eSOFT - 300
290
525 x 1550
4.00
FRP
27260
10
eSOFT - 440
425
600 x 1800
6.00
FRP
39950
11
eSOFT - 710
690
750 x 1800
8.50
FRP/MSEP
64860
12
eSOFT --1330
1300
1050 x1 1800
18.00
FRP/MSRL
122200
13
eSOFT -2090
200
1200 x 1800
25.00
FRP/MSRL
188000
OBR* is Output Between One Regeneration in Lit. In simple language after this quantity of water passed through the softener, It shall require the regeneration process to deliver the next batch of same quantity.
Typical Scope Of Supply:

Pressure Sand Filter - Optional - Required when water is containing heavy suspended solids, Turbidity,
Sources like - Rivers and Open Well.
Water Softener Unit -1 No
Softener Resin - 1 Set
MS Skid to accommodate the above system- Optional
Internal Piping -UPVC- 1 Set
Valves - 1 Set
Hardness Test Kit - 1 No
Auto Chlorination - Optional – To remove the unwanted bacterial contamination.
Above data is compulsory to understand your requirement and to proceed further.
Manufacturer, Supplier, Exporter of
We are solution provider company in water and waste water treatment and majorly we serve our products for customers in National : Maharashtra, Delhi, Chennai, Kolkata, Bangalore, Karnataka, Madhya Pradesh, Gujarat, West Bengal, Assam, Odisha, etc International : Dubai, Oman, Saudi, Ajman, Mauritius, Madagascar, Bangladesh, Ethiopia, Malaysia, etc.